Happenings
Journey Of The Senses . An Ultimate Discovery Of Saigon
Let's Touch - Hear - See the most stunning cultural shows in Saigon: À Ố Show . Teh Dah . The Mist and experience a culinary journey through Smell - Taste at Blanc. Restaurant
For a memorable combo is now available at VND 1,400,000 net only per person:
> ONE ooh![O] ticket to any show of Lune Production
> ONE Lunch or Dinner (Tan Dinh or Da Kao Menu) at Blanc. Restaurant
You can book this package through saigon@blancrestaurant.vn or reservation@luneproduction.com or at Box Office - the Saigon Opera House to get more information and purchase the package.
Keep exploring our lovely Saigon!
#blanc #restaurant #blancexperience #aoshow #tehdah #themist #show #luneproduction #journeyofthesenses #hochiminhcity #saigon #vietnam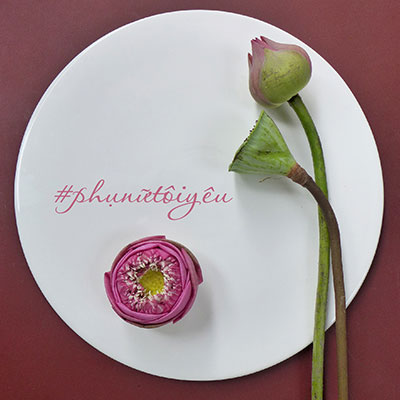 Vietnam Women Day 20 - 10
Together we express love and equality for women. We stand together for solidarity of women in equality, justice, peace, education, job opportunities and advancement. It is the expression of comments on women, respect and love. We celebrate the economic, political and social achievements of women since the struggle for equal rights for women still prevails.
Make this year's Women Day extra meaningful and celebrate at Blanc. Restaurant!
Let's join Blanc. for a unique dining experience where communication takes on a new form.
In the celebration Vietnam Women Day 20.10.2017, Blanc. offers 50% off for Ladies for Lunch and Dinner menu.
Let's make a surprise for the #womenyoulove
#blanc #restaurant #blancexperience #ngàyphụnữviệtnam #womensday #phụnữtôiyêu #womenyoulove #hochiminhcity #saigon #vietnam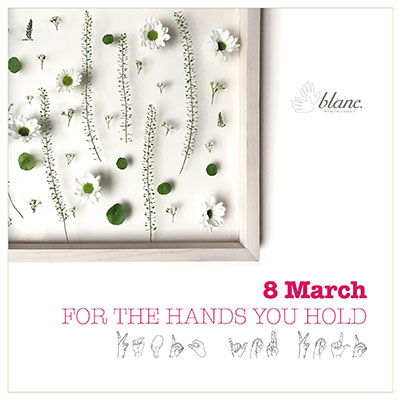 International Women's Day
"A rose can never be a sunflower, and a sunflower can never be a rose. All flowers are beautiful in their own way, and that's like women too." - Miranda Kerr
In honour of International Women's Day on 8 March, we have created a special four-course menu at 580,000VND++ per person. #forthehandsyouhold and join us for the most unique sensory dining experience in Vietnam. #8March #InternationalWomenDay #blanc #restaurant #blancexperience #IWD2018 #PressforProgress #quốctếphụnữ
Sending wishes & sharing love - Mid Autumn Festival 2017
The Mid-Autumn Festival is one of Vietnam's most charming and colourful annual events, it is also considered a special occasion for family reunions, by getting together to enjoy mooncakes when children eagerly welcome the moon by holding colourful lanterns in their hands, listening to the beating drum of the lion. 
Mum, what is the shape of the Moon!? What does the beating of drum sound like!? Those innocent questions make us realise there are still unfortunate and poor children who are with not being able to see or hear.
With the desire of sharing and bringing warmth of love to those who need, Blanc. & Noir. will donate a certain amount of guest spending in 10 days leading up to the Mid Autumn Festival on 4 October. 
Guests who dine with us can leave a hand written message, attach to a mini lantern and hang in the tree in the restaurant lounge.
On 3 October we will bring these lanterns and the donations to unfortunate children (visually impaired & blind, deaf & mute) shelters in HCMC to support them a Mid-Autumn Festival full of joy and laughter.
Wishing you and your family a warm and cheerful Mid-Autumn Festival!
#noir #blanc #blancexperience #noirexperience #trungthuyeuthuong #tettrungthu #sharinglove #midautumnfestival #visuallyimpaired #blind #deafmute #children #saigon #vietnam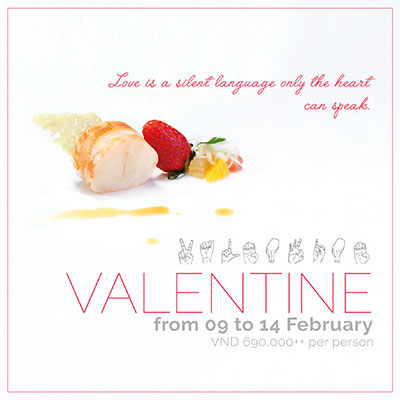 Why Does Valentine Need To Be Just One Day?
This year, Blanc. launches the Valentine Season; from 9 to 14 February, we have on offer additionally to our a la carte menu a special romantic Valentine 5-course set menu. Let's share sweet and romantic moments with your other half during this Valentine Season.
The menus served are limited per day. Please do not hesitate to contact us for more details.
#LoveIsASilentLanguageOnlyTheHeartCanSpeak
#blanc #restaurant #blancexperience #love #valentine #hochiminhcity #saigon #vietnam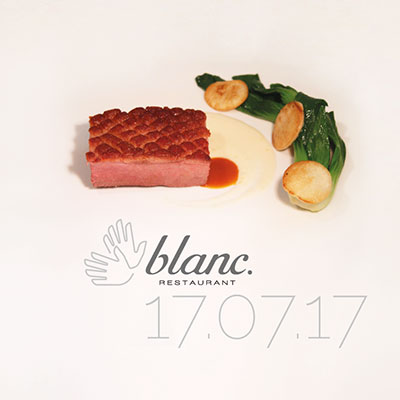 Welcome to Blanc.
We invite you to try a new dining experience with sign language, where communication takes on a new form.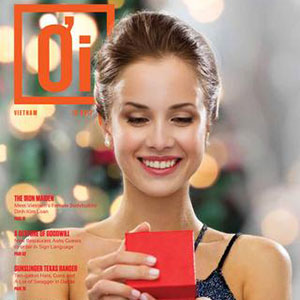 A Gesture Of Good Will: Blanc's Hearing Impaired Staff Combine Gestures With Gastronomy
Oi Vietnam issue #55 (December 2017). By James Pham. Images by Ngoc Tran
I usually bristle when my requests directed at Vietnamese service staff fall on deaf ears, but for once, I don't mind.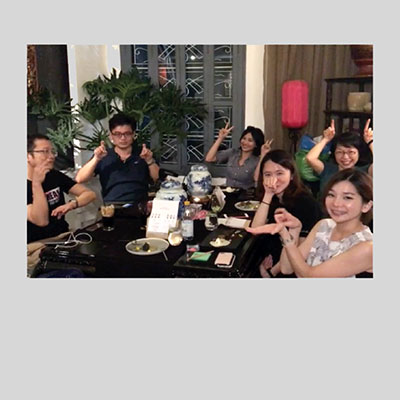 Hands on dining
We are grateful to the crew from Taiwan's TVBS Media Inc. for having dinner at Blanc. and they were eager to use sign language to order their meals